UPDATE: "They Want Us to Forget" MISN Hosts Event to Honour Lives Lost to Canada's Resource Wars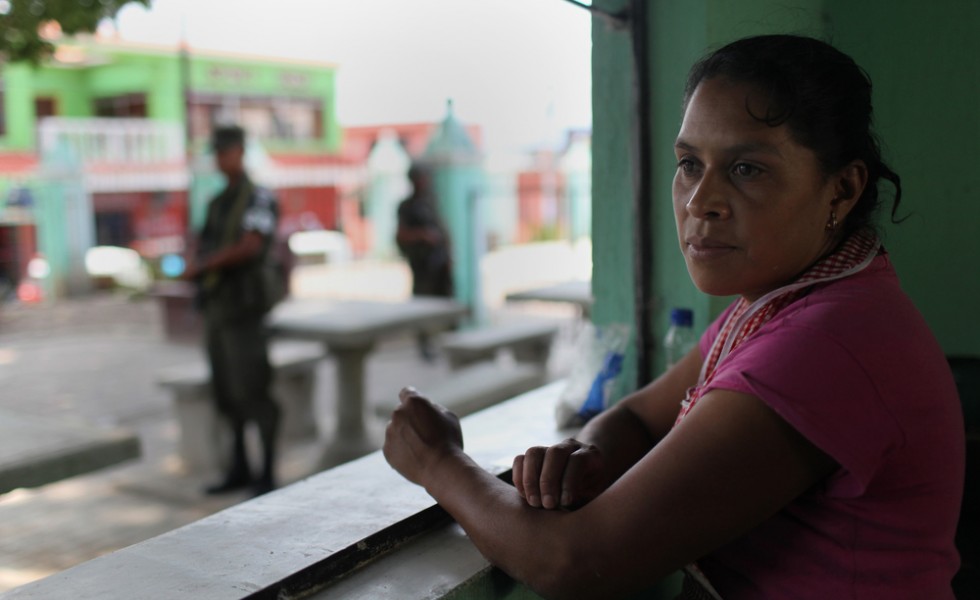 On November 11, over 125 people attended an alternative Remembrance Day event at Friends House organized by the Mining Injustice Solidarity Network (MISN) to honour the lives lost and condemn the ongoing violence and criminalization of communities impacted by Canadian mining and oil extraction.
"Criminalization allows companies to do with the law what they can't with their guns" explains MISN member Rachel Small.  "At this event, the audience heard first-hand accounts of how this plays out in Guatemala, Colombia, and Canada."
The event was part of a Canadian speaking tour with Guatemalan investigative journalist Luis Solano, who presented his findings about the militarization of communities in the area of Tahoe Resources' Escobal mine project in southeasten Guatemala. For five years, communities affected by the mine have been peacefully defending their lands and livelihoods. Despite the fact that the mining project has been denounced by surrounding municipalities, Tahoe Resources and the Guatemalan government, with tacit support from the Canadian Embassy, have used repression, criminalization and militarization to try to silence the resistance and to impose the company's project.
Members of Decolonize NOW joined the event after their memorial action to remember Indigenous and Black community members who have been murdered by Canada's colonial system. Amy Desjarlais of Decolonize NOW carried out a powerful opening to the event.
Luis Solano was joined by a panel featuring Colombian human rights lawyer Francisco Ramirez Cuellar, documentary filmmaker Monica Gutierrez, and Jen Moore, Latin American program coordinator for Mining Watch Canada. Collectively, the speakers demonstrated the Canadian Government's complicity in criminalization and militarization of communities defending their territory against Canadian mining and oil companies.
The night ended with powerful words and music from Mi'kmaq artist and anti-fracking activist Eliza Knockwood. Attendees had the opportunity to write letters of solidarity and get well cards to Alex Reynoso, a Guatemalan activist recently attacked for the second time in two years for resisting Tahoe Resources' Escobal mine. His daughter Merilyn Topacio Reynoso, a 16-year-old leader in the movement to resist the mine, was murdered during the first attack. Event attendees also participated in a photo action to share solidarity messages with communities impacted by this mining project.
Photos from the event available here. 
Check out this article – "The Case Against Tahoe Resources", published in NOW Magazine following this event.